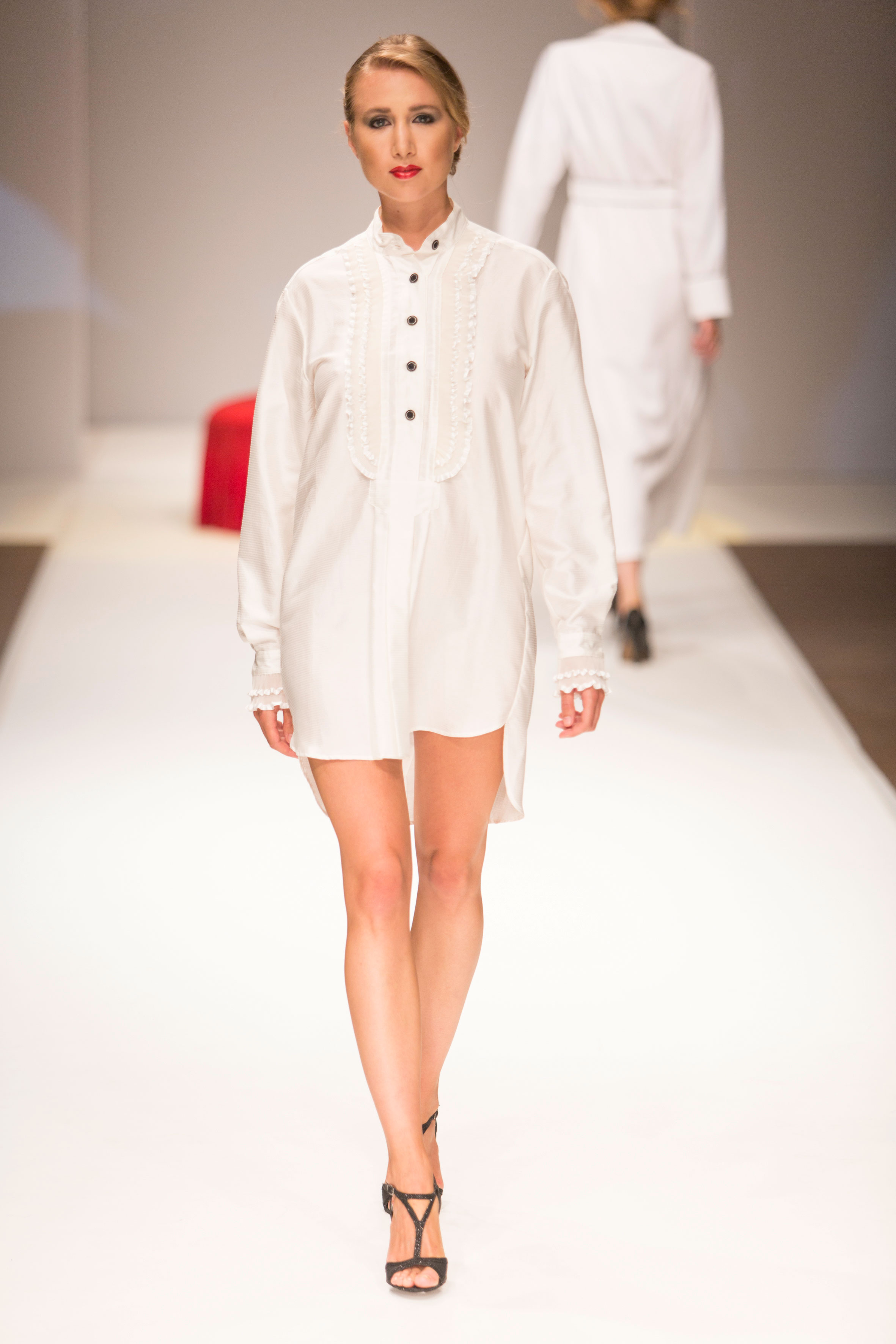 Stolen Lover Wien
Style Details
Night and Dayshirts are roadworthy!
IVR's first interpretation of masculine and feminine game is born! This day and nightshirt combines masculine elements in a feminine garment. Shoulders, armholes and sleeves must be slight. In contrast, long sleeves and cufs are taken from a man's shirt.
Die Hemdbluse – eine Mischung aus Bluse und Männerhemd – hat sich seither als fester Bestandteil der Frauengarderobe durchgesetzt.
Day and Nightshirt mit Rüsche und Knöpfen aus Garn
80% Seide, 20% Cotton
Maschinenwäsche/Reinigung
Farbe: ercu
Größe: S/M/L
Preis: € 390
Made in Germany